THE LUXURIANS host Kino MacGregor's new yoga training course film project

---
THE LUXURIANS is so excited to host the Yoga Queen Kino MacGregor – one of the most popular and well-respected Ashtanga yoga teachers in the world – in Syros Island for the filming of her new training course.
---
Sought after as an expert in yoga worldwide, Kino MacGregor is one of the ten influential teachers who have shaped yoga in America.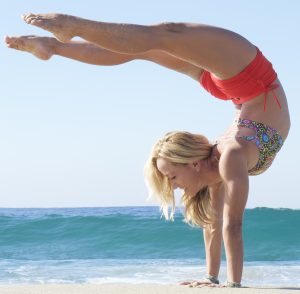 MacGregor is part of a select group of people to receive the Certification to teach Ashtanga yoga by its founder Sri K. Pattabhi Jois in Mysore, India. She has been practicing yoga for 22 years and she is now a star in the yoga world. MacGregor travels annually to Mysore to study with her teacher Sharath Jois, grandson of Pattabhi Jois.
With her roots in Miami, MacGregor is the founder of Omstars—the world's first yoga TV network and the co-founder of the Miami Life Center, while also traveling and teaching all over the world. She is the author of four books and producer of six Ashtanga yoga DVDs, as well as, the owner of a YouTube channel featuring yoga classes and tutorials with a subscriber base of 500,000. MacGregor has also developed one of the largest social media followings of any yoga teacher, offering advice and teachings on poses, as well as, frequent Instagram challenges for her over 1 million followers.
A deeply dedicated instructor, MacGregor has spent most of her life spreading the practices of yoga around the world, challenging new yogis and illuminating their paths.
---