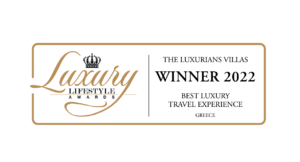 DISCOVER GREECE FROM ABOVE
Whether you are looking for a flight transfer on your holiday, business destination, sightseeing tour or an opportunity to take pictures from breathtaking locations, it is a fantastic way to explore all that Greece has to offer in style and comfort.
There are very few places in the world with as much diversity in landscapes as our country. Only a short flight in any direction will put you over majestic islands, picturesque villages, astonishing beaches, imposing mountains and verdant forests and give you access to places impossible to reach by any other mode of transport.
Hire a helicopter to save time on your island transfer directly from El. Venizelos International Airport or from any other local airport, or just have a thrilling and spectacular day with your party.
Being passionate for your luxury experience, and working with the most reliable aviation companies we will be delighted to make any arrangements on your behalf ensuring that everything will run smoothly with due diligence and untouched professionalism. With over two decades of experience in the aviation industry, our concierge service team will ensure we source the right helicopter for your trip and find the ideal craft for your helicopter tour.
No matter your needs, we'll find the perfect flight for you!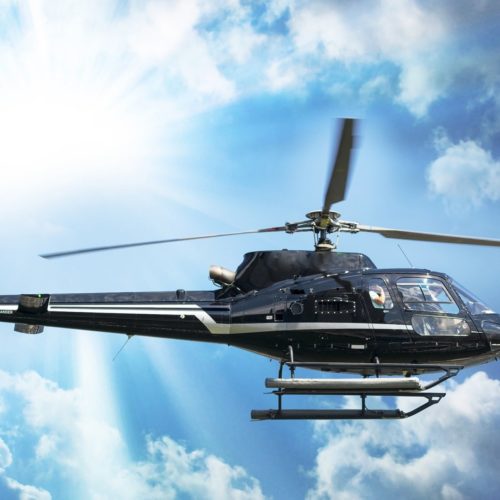 YACHT THE ARCHIPELAGO EXPERIENCE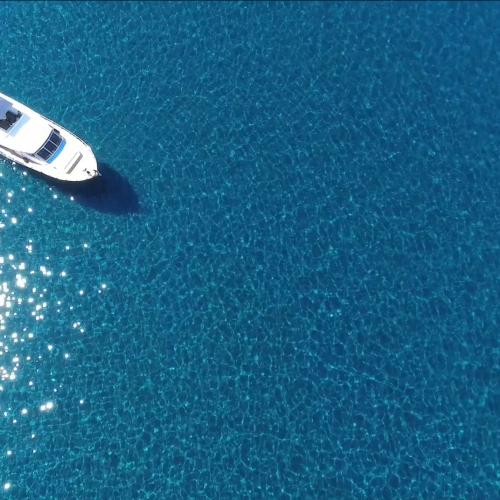 A royal blue archipelago enfolding thousands of sun-kissed islands, make the Greek islands to remain a perfectly secure yachting destination welcoming people in stunning places.
Enjoy the Archipelago in style on a yacht, sailing or even speed boat and explore the stunning Greek waters and idyllic islands, with the guidance of your experienced skipper. Discover untouched beaches, small inaccessible bays, heavenly caves and rocky shores waiting to bestow on your precious and unique moments. Even more challenging, take a day trip with a caique and a typical captain with the sun burnt skin, his trapped-to-knee blue jeans and his navy hat!
Whether you are looking just for a boat transfer to the islands and a sightseeing tour or you wish to experience the magic Greece on your floating villa, allow us to provide you our personal luxury concierge services and make your travel experience a memorable one!
Such amazing experiences and we can make them happen just with a few simple steps!
THE GREEK RECIPE TO WELL-BEING
Imagine being with your eyes closed, surrounded by golden sand, as the summer breeze dries the seawater drops on your skin and the sun warms your back. Slowly, very slowly, the voices of stress and anxiety become whispers, until they're muted by the sound of the sea. You are calm, relaxed, your senses have awakened and you leave yourself to be tended to by experienced hands in the secluded environment of your villa or even more challenging in the seductive Greek nature.
You are reborn in a land that its people know very well, even from ancient times, the importance of the balance between mind and body and they know how to utilize the country's natural beauty to feel increasingly vibrant, young, cheerful and alive. The stunning view from your private swimming pool, the exquisite scenery from your villa terrace and even the natural setting on the beach work its wonders!
Experience a holistic revival by attending several rejuvenating private sessions; purify your system with a healthy detoxifying treatment, slim down on a weight-loss holiday program, unwind with indulgent spa treatments and strengthen your mind and body with yoga. For a more seductive experience, let your body floating on the water of your pool and enjoy a full body aqua massage.
Our Lifestyle team collaborates with a number of highly qualified and skilled health & wellness professionals such as physicians, physio therapists, nutritionists, personal trainers, and spa institutes.
With such a wide range of wellness services, in the ultra-luxury facilities of your villa and the qualified staff we provide, you are sure to return back home refreshed and revitalized!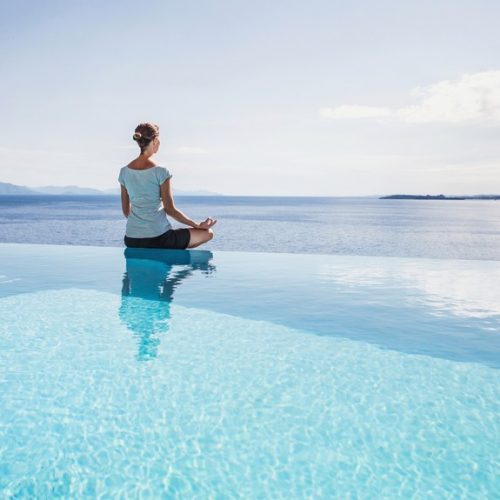 GREECE - THE TRUE EXPERIENCE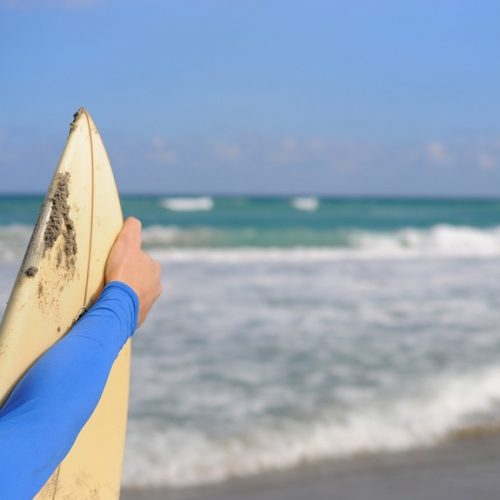 Offering one of the most diverse landscapes, Greece becomes a true experience with several recreational activities for every taste.
F
ollow one of the thrilling footpaths to discover step by step old chapels, hidden bays and traditional villages. Combine your appetite for exploration with a great exercise and enjoy the Greek nature by bike.
If you are a sea sport enthusiast, Greece will spoil you with the power of the wind, the magic of the deep and the energy of the waves. Explore wrecks of once glorious vessels that sailed the Greek Seas and discover the underwater life. Experience a day out with the local fishermen. Feel the ultimate freedom by riding the wind on your kitesurf and windsurf and blend fun, exercise and contact with nature.
Take a private tour and discover the place beyond the busy streets of the town. Explore traditional villages, archaeological sights, stop for lunch in a Greek tavern and finish your day of adventure with the view of the sun slipping down on the sea.
Participate in Greek cuisine courses and learn how to make traditional dishes and sweets. Join a traditional dance class, or even attend a pottery class…
The list is endless but your personal concierge and our extensive local contacts with first-hand experience will tailor your holidays to your specific needs and taste creating your own unique experience!
THE GREEK GASTRONOMIC ODYSSEY
Imagine of a giant gift basket full of natural perfumes, herbs and spices, handpicked fruits, freshly hauled fish, delicious local specialties and famous local drinks made from exquisite indigenous grapes. Those synthesize the gastronomic wealth and authenticity of Greece and promise a memorable travel experience.
Here you'll take part in a game of discovering new tastes and aromas, new combinations of foods, new fruits of the earth. Traditional Greek breakfast, colorful authentic Mediterranean cuisine, Greek products, fine wines, local drinks like ouzo, mastic liquor and raki will excite you.
Reflecting the old roots of Greek civilization, blended with foreign influences, Greek Traditional Cuisine is an incomparably pleasant culinary discovery for your dining in Greece. Enjoy a private meal at your villa with a leading chef or a traditional cook that will handpick right from the producer fresh products for you. Dine at award winning restaurants serving modern or traditional Greek cuisine or at traditional family run taverns. Visit local markets and ask the vendors to choose their best products for you. Have fun at local fiestas and enjoy traditional dishes that have been seasoned with love and special care.  Participate in Greek cuisine courses and learn how to make traditional dishes and sweets. Visit local wineries and discover awarded Greek wine from historic vineyards.
All you have to do is lay back and let your personal concierge and our extensive local contacts with first-hand experience make all arrangements on your behalf turning your exploration of the flavors of Greece into an exciting gastronomic odyssey.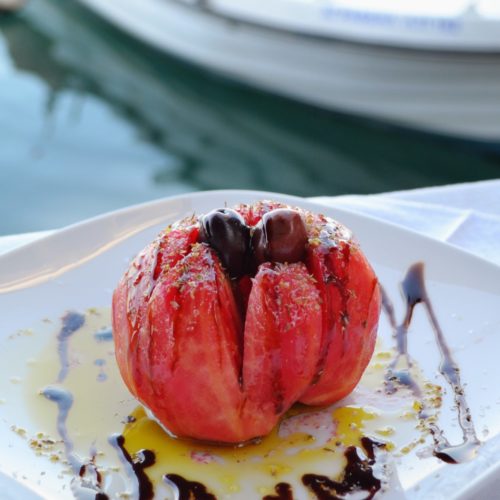 THE MANY FACES OF GREEK NIGHTLIFE
With chill out evenings, cocktails on the beach, dancing and clubbing all night, Greece is the place on earth that defines the meaning of ultimate nightlife.
Get to know the many faces of Greek nightlife: chill out at luxury open air seaside bars where the moonlight shines brightly on the boats and sea. Dance at the famous beach bars and enjoy shots and cocktails on your villa with your private bar tender. Stroll along the whitewashed cobblestones, and come across countless bars and clubs with traditional aesthetic and smiling faces that fill your enchanting evenings with glamour and glitz.
Parties and special events keep the night alive until the first light. Fairs and festivals take place very often during summer at village squares, where you'll find yourself in the middle of a huge dance circle, hand in hand with the locals, taking part in their traditional folk dances.
Follow our local concierge to the best haunts, and let them guide you through the islands' secrets, sure to satisfy all styles and tastes!
THE FULFILLMENT OF A UNIQUE VILLA EXPERIENCE
Excellence in in-house services comes to fulfill a unique villa experience for our discerning clients. So before we feature a new property on our website, we make sure the beauty of the villa is matched by the support you will receive during your stay.
Imagine yourself relaxing by the pool at a gorgeous Greek villa, a glass of wine in your hand with an overwhelming sense of peace and tranquility and your meal being prepared by a gourmet chef and an attentive host while the kids are strolling the gardens under the attendance of a nanny. Even more, imagine having a professional masseur and personal trainer offering their services on the premises of your private summer heaven.
Some of our villas have private chefs or dedicated staff covering everything from light housekeeping to laying out breakfast by the pool. Some others however, cover only light housekeeping but for those guests who require a higher level of in house services we have a network of professional villa chefs, special events organizers and caterers, nannies and battlers, chauffeurs, masseurs and trainers and our pre-arrival itinerary planning service ensures you will enjoy exactly the kind of holiday you are dreaming of.
Well, imagine if there was someone at your call to take care of all those details. Now that would be the perfect holiday experience!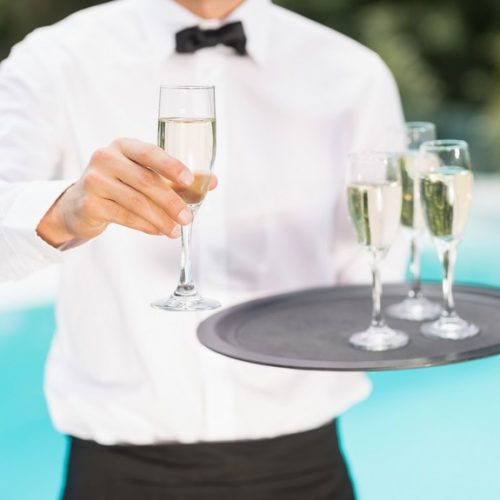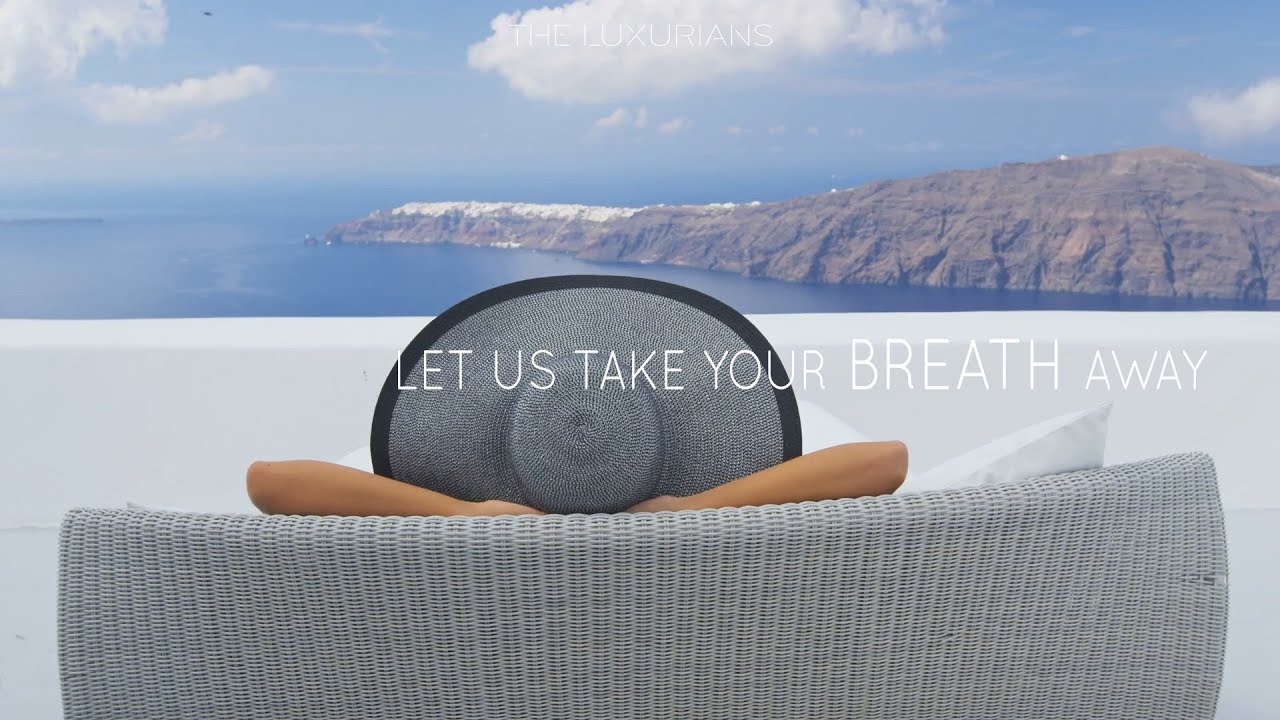 LET US TAKE YOUR BREATH AWAY!